What EPA Designation Of PFAS As Hazardous Means For Cos.
By Larry Silver and Tarek Saba (December 9, 2022)
On Aug. 26, the U.S. Environmental Protection Agency released a notice of proposed rulemaking that would classify perfluorooctanoic acid, or PFOA, and perfluorooctanesulfonic acid, or PFOS — collectively known as per- and polyfluoroalkyl substances, or PFAS — as hazardous substances under the Comprehensive Environmental Response, Compensation and Liability Act, or CERCLA, also known as the Superfund law.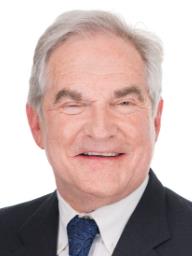 The notice of proposed rulemaking was subject to a 60-day public comment period, which ended Nov. 7.[1]
This article discusses the legal landscape as PFOA and PFOS become hazardous substances, and the likely parties to be affected by such designations — i.e., parties with operations directly related to sites affected by PFAS, as opposed to PFAS manufacturers with operations remote from a site in question.
Similar to questions that face other CERCLA contaminants at specific sites, reconstructing the history of PFAS-related operations and releases, fate and transport analysis, chemical fingerprinting investigations, and remedy requirements are expected to play a role in understanding PFAS liability at a given CERCLA site.
Legal Landscape Before PFOA and PFOS Are Listed as Hazardous Substances
The EPA has wide-ranging authority under CERCLA to initiate response actions for a "release or substantial threat of release into the environment of any pollutant or contaminant which may present an imminent and substantial danger to the public health or welfare."[2]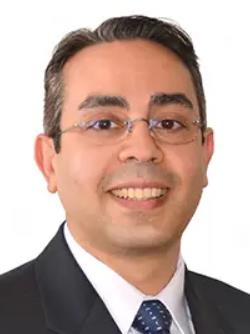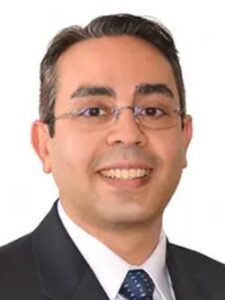 PFAS qualify as pollutants or contaminants under CERCLA's broad definition.[3] This means that the EPA can include remedies for PFAS in records of decision at current National Priorities List and other Superfund sites. This is based upon the list of currently identified hazardous substances.
The EPA can also issue orders to — and recover costs from — potentially responsible parties who had nothing to do with the disposal of the PFAS thanks to the joint and several liabilities that courts apply to CERCLA.
However, the EPA is unlikely to take action at new sites where PFAS are the exclusive or dominant contaminants of concern, even though it has authority to address pollutants or contaminants. That is because, in general, the EPA prefers to have potentially responsible parties do the response work and pay the response costs to avoid depleting the EPA's own funds, as the organization prefers applying those funds to other organization priorities.
Potentially responsible parties' liability at a Superfund site is dependent on the disposal of a hazardous substance at the facility.
For example, if you didn't arrange for or transport a hazardous substance for disposal, the EPA and potentially responsible parties cannot seek cost recovery from you under CERCLA Section 107(a)(3) or (4). Product liability and failure-to-warn cases are a different matter, but those are not within the EPA's authority.
Legal Landscape After the EPA Lists PFOA and PFOS as Hazardous Substances
After the EPA moves forward and lists PFOA and PFOS as hazardous substances, the EPA will have a greater incentive to address contaminated sites where PFOA and PFOS are the exclusive or dominant chemicals of concern, as the EPA is more likely to be able to identify viable potentially responsible parties responsible for their disposal.
Sites contaminated with PFOA and PFOS at or near to manufacturers of PFOA and PFOS are more likely to be investigated for National Priority List status. At those sites, parties with site-related operations are likely to receive general notice letters from the EPA as potentially responsible parties.
As to PFOA- and PFOS-contaminated sites located remotely from the original PFAS manufacturing facilities, the PFAS manufacturers will likely be insulated from CERCLA liability as they likely will not have arranger liability at those sites, having sold their product to others who used and disposed of the product. The standard for arranger liability is set out in the 2009 U.S. Supreme Court case Burlington Northern & Santa Fe Railway v. U.S.[4]
Potentially responsible parties who disposed of PFOA or PFOS and reach agreements with the EPA for cleanup will routinely seek contribution under CERCLA Section 113 from other potentially responsible parties who disposed of hazardous substances at the sites — including those also responsible for PFOA and PFOS.
Under prevailing case law, potentially responsible parties who are issued the EPA unilateral administrative orders to clean up PFOA and PFOS contamination will likely seek cost recovery under Section 107 from other responsible parties.
Overall, CERCLA litigation regarding PFOA and PFOS will not displace current class action litigation or other PFAS-related lawsuits, but, in effect, will be a companion to them.
CERCLA cost recovery and contribution actions are limited to response — i.e., cleanup — costs. Personal injury and business loss lawsuits will likely continue.
Because understanding PFAS liability may not be straightforward in every case, involved parties need to be well-informed of the technical foundation for determining sources — and by extension potentially responsible parties and liabilities — at specific sites.
Technical Landscape
As with other CERCLA contaminants — e.g., polychlorinated biphenyls, solvents and polycyclic aromatic hydrocarbons — some of the questions surrounding PFOS and PFOA are expected to include definition of sources, spatial and temporal concentrations, timing of releases, remedy actions and whether there are unique technologies needed to address PFOS and PFOA, and apportionment and allocation of remedy action-associated costs among responsible parties.
Answering these questions requires understanding of PFAS historical uses and formulation changes, fate and transport characteristics, and transformations of precursor compounds to the terminal PFOS and PFOA.
Notwithstanding the evolving understanding of the nature of PFAS contamination, a first step to approaching PFOS and PFOA presence at a site is evaluating the strengths and limitations of the available PFAS data. The data evaluation step will help determine whether additional sampling and analysis are needed and why.
If needed, one can take advantage of the recent advances in PFAS analytics, which expanded the list of PFAS compounds from two — PFOS and PFOA — to a larger PFAS compounds list. Analyzing for several PFAS compounds — and in some instances, other industry-specific marker compounds — may provide opportunities to better identify chemical combinations and concentration ratios to ultimately identify PFAS sources and timing of release.
Once PFAS concentration data is acquired and assembled for a site in question, investigators can apply statistical techniques, machine learning, artificial intelligence, and other advanced analytical tools to track potential PFAS sources and their spatial and temporal extents of impact at a site.
Coupled with other analysis — e.g., reconstructing the history of site operations and PFAS uses, identifying site-specific PFAS sources, and evaluating likely transformations — fingerprinting could help investigators understand whether a particular industrial source contributed to the PFAS contamination at a given site, and if so, to what extent.
Historical reconstruction of industrial operations may not only apply to one entity or operation, but can also include adjacent industrial operations in an area of interest and analysis of regional background levels. By understanding site-specific conditions — e.g., operational history, chemical fingerprints and areawide operations — stakeholders can better understand the nature and extent of their potential PFAS liabilities at CERCLA sites.
In situations where different PFAS sources have affected a site — e.g., a groundwater plume— chemical fingerprinting can help identify the relative contribution from different parties by
unmixing the impacts from different sources and thereby supporting apportionment of contamination.
However, unmixing PFAS impacts may not be fully technically feasible in situations where similar operations affected the same groundwater plume, landfill or a wastewater treatment plant that received comingled PFAS-containing liquid wastes. In those situations, additional technical and nontechnical factors may be applied to allocate liabilities.
In summary, PFOS and PFOA treatment as hazardous substances will trigger a set of legal and technical issues, particularly at existing CERCLA sites where PFOS or PFOA were not identified, but are later found and added as contaminants of concern.
Could one address PFOS or PFOA in the middle of a remedy design or a remedy action that was either partially or fully implemented? What would be the implication on remedy design and costs? Would the list of responsible parties already established need to be revised and or expanded?
These are some questions that will need to be addressed on a site-by-site basis.
______________________________________________________________________________________
Larry Silver is a partner at Langsam Stevens Silver & Hollaender LLP. Tarek Saba, Ph.D., is
principal scientist and office director at Exponent Inc.
The opinions expressed are those of the author(s) and do not necessarily reflect the views of their
employer, its clients, or Portfolio Media Inc., or any of its or their respective affiliates. This
article is for general information purposes and is not intended to be and should not be taken as
legal advice.
[1] See
https://www.epa.gov/superfund/proposed-designation-perfluorooctanoic-acid-pfoa-
and-perfluorooctanesulfonic-acid-pfos.
[2] See CERCLA Section 104. [3] See CERCLA Section 101(33).
[4] Burlington Northern & Santa Fe Ry. v. U.S., 556 U.S. 599 (2009) ("an entity may qualify
as an arranger … when it takes intentional steps to dispose of a hazardous substance").