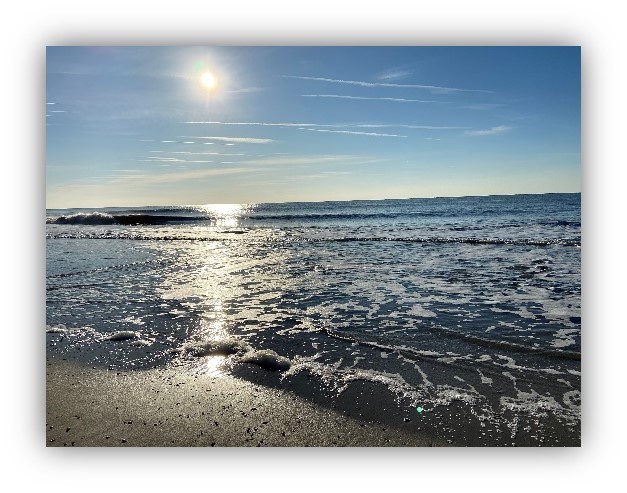 On September 18, 2020, New Jersey Governor Phil Murphy enacted S-232, 2020 N.J. 232, better known as the Environmental Justice Law. The Environmental Justice Law (the "Law"), considered one of the most aggressive in the nation, aims to address "[t]he disproportionate environmental and public health impacts of pollution" on minority, low-income, or limited English proficiency communities.1 States differ in their approaches to environmental justice, but it is expected that other states will try to pass similar legislation shortly.2 Likewise, it is no secret that the Biden Administration has made environmental justice a key component of its policy initiatives and it is anticipated that the U.S. EPA will engage in rulemaking on this issue in the coming months or years. This Law is one to watch.
What is the New Jersey Environmental Justice Law?
The Law was enacted to address the decades-long history from the disproportionate impact of contamination from the location of major source polluting facilities in New Jersey's low-income communities and communities of color, who have been subjected to a higher degree of environmental and public health stressors causing in an increased risk of adverse health effects.3 The overarching goal of the Law is to ensure that communities that have been identified by the New Jersey Department of Environmental Protection ("NJDEP") as "overburdened communities" will have a meaningful opportunity to participate in permit decisions for major pollution producing facilities. The Law's other aim, although not expressly stated by the legislature but an obvious consequence, is it may serve as a deterrent to major polluting facilities from seeking new permits in areas designated as overburdened communities.
To Whom does the Law Apply
The Law applies to eight types of facilities seeking "a permit for a new facility or for the expansion of an existing facility, or any application for the renewal of an existing facility's major source4 permit" if the proposed facility is to be located in an area designated by the NJDEP as an overburdened community.5 Facilities that fall under the Law are (1) major sources of air pollution; (2) resource recovery facility or incinerator; (3) sludge processing facility, combustor, or incinerator; (4) large sewage treatment plants (more than 50 million gallons per day); (5) transfer station or other solid waste facility or recycling facility that receives 100 tons of recyclable materials per day; (6) scrap metal facilities; (7) landfills; and (8) medical waste incinerators, except for hospitals and universities. If any of these eight facilities are seeking a permit in an overburdened community, the Law applies. An overburdened community is defined by the statute as "any census block group, as determined in accordance with the most recent United States Census, in which: (1) at least 35 percent of the households qualify as low-income households; (2) at least 40 percent of the residents identify as minority or members of a State recognized tribal community; or (3) at least 40 percent of the households have limited English proficiency."6 The NJDEP is responsible for publishing and maintaining on their website a list of the State's overburdened communities and must update the list at least every two years.7
How the Law Works
A permit application for a new facility or for the expansion of an existing facility, or any application for the renewal of an existing major source permit located in an overburdened community, must provide an environmental justice impact statement ("EJIS"). The EJIS must assess the potential and existing environmental and public health stressors associated with the proposed facility in the proposed location. Environmental stressors are defined, but not limited to, concentrated areas of air pollution, mobile sources of air pollution, contaminated sites, transfer stations or other solid waste facilities, recycling facilities, scrap yards, and point-sources of water pollution.8 Public health stressors are defined, but not limited to, conditions that may cause potential public health impacts such as asthma, cancer, elevated blood lead levels, cardiovascular disease, and developmental problems in the overburdened community.9 The EJIS must be published on the NJDEP website at least 60 days in advance of the permit application's required public hearing.
At least 45 days after the public hearing, which is required to allow meaningful opportunity for testimony and written comments, NJDEP will review the application for a decision. NJDEP reviews the EJIS along with other relevant factors to determine whether the permit will result in a disproportionate impact from environmental and public health stressors that cannot be avoided through additional controls. If NJDEP concludes that for a new facility there is a disproportionate impact that cannot be avoided, NJDEP must deny the application unless there is a "compelling public interest". A compelling public interest is not defined in the Law but it is anticipated that the parameters will be more defined through rule-making and future litigation challenges. This exception allows for the permit for a new facility to go forward despite being located in an overburdened community and creating a disproportionate impact if the cost benefit analysis on the whole will benefit the public interest at large and the overburdened community in which it is located. If NJDEP finds that there is a "compelling public interest," a permit may be issued that "imposes conditions on the construction and operation of the facility to protect public health."10 Conversely, NJDEP cannot deny a permit application for expansion of an existing facility or renewal of an existing facility's major source permit even if they find that there is a disproportionate impact on the overburdened community, but may apply additional controls to protect human health and the environment. The Law also does not define "additional controls" and this too will likely be addressed through rulemaking. It should be noted that the Law does not apply to permits required to perform remediation (C.58-10B-1) or any authorization or approval for a minor modification of a facility's major source permit if the activities or improvements do not increase emissions.11
The Law's Impact: Now and in the Future
The Law is not yet operational. It will not be adopted until NJDEP has completed rules pursuant to the New Jersey Administrative Procedure Act (C.52:14B-1 et. seq.). On October 22, 2020, NJDEP held its first stakeholder meeting with the public specifically to receive input on how to address and apply the Law. Further, NJDEP plans to aggressively meet with stakeholders for input to develop the rules for implementing the Law in 2021. Among the issues of interest for the NJDEP are: (1) What should be included in an EJIS and how it will be measured; (2) How to provide meaningful public participation in hearings; (3) How should the Law measure environmental and public health stressors; (4) What does it mean for an impact to be disproportionate; and (5) What are ways to avoid or reduce environmental and public health stressors. These topics are at the forefront of the NJDEP rulemaking process. Rulemaking comments are solicited on the NJDEP's website at https://www.nj.gov/dep/ej/policy.html. Comments can also be sent to ejrulemaking@dep.nj.gov.
With any new type of regulation, there are always associated costs and fees. The Law's application fees are not specified. It simply allows the NJDEP to assess the permit applicant a reasonable fee to cover the cost associated with implementing the Law. At a minimum, industry can expect a longer permit process and a potential lengthy public comment period. The Law may also prompt applicants to seek new permits for new facilities in areas not considered overburdened communities.
Further, industry looking to expand a facility or renew a permit in an overburdened community should expect to be met with additional costs and conditions to receive their permit, since the Law expressly prevents the denial of such permits if found to have a disproportionate impact. It is unclear what NJDEP will consider as acceptable "additional conditions" for applicants seeking to renew or expand existing facilities. The additional conditions could be monetary, pollution offsets, or other environmental controls that may reduce the disproportionate impact on the overburdened community. It is likely an area of contention that will be at play during the public hearing and comment phase. NJDEP is expected to attempt to strike a balance between industry and the overburdened communities.
For updates on this Law and the status of the rulemaking process, please visit https://www.nj.gov/dep/ej/policy.html. Langsam Stevens Silver & Hollander LLP's environmental practice group has extensive experience assisting companies with navigating and implementing new regulations, and advising how those regulations will affect a company's financial outlook. For further information or questions on this topic, please contact the article's author, Amanda L. Rauer at arauer@lssh-law.com or 215-557-4446.
2020 N.J. 232
Maine has added environmental Justice to its review of waste facility standards. Connecticut, Massachusetts, Michigan, and Wisconsin have enacted environmental Justice reform through Executive Orders. California has an environmental justice law similar to New Jersey, but New Jersey's Law goes further allowing the NJDEP to deny a permit in an overburdened community. Oregon and Illinois are poised to pass environmental justice legislation in 2021.
2020 N.J. 232(1)
"Major source" is defined as a major source of air pollution pursuant to the Clean Air Act, 42 U.S.C. §7401 et.seq. or rules and regulations adopted by NJDEP's Air Pollution Control Act, C.26.2C-1 et. seq.
2020 N.J. 232 (4a)
2020 N.J. 232 (2)
2020 N.J. 232(3)
2020 N.J. 232(2)
2020 N.J. 232(2)
2020 N.J. 232(4)(c)
2020 N.J. 232(2)